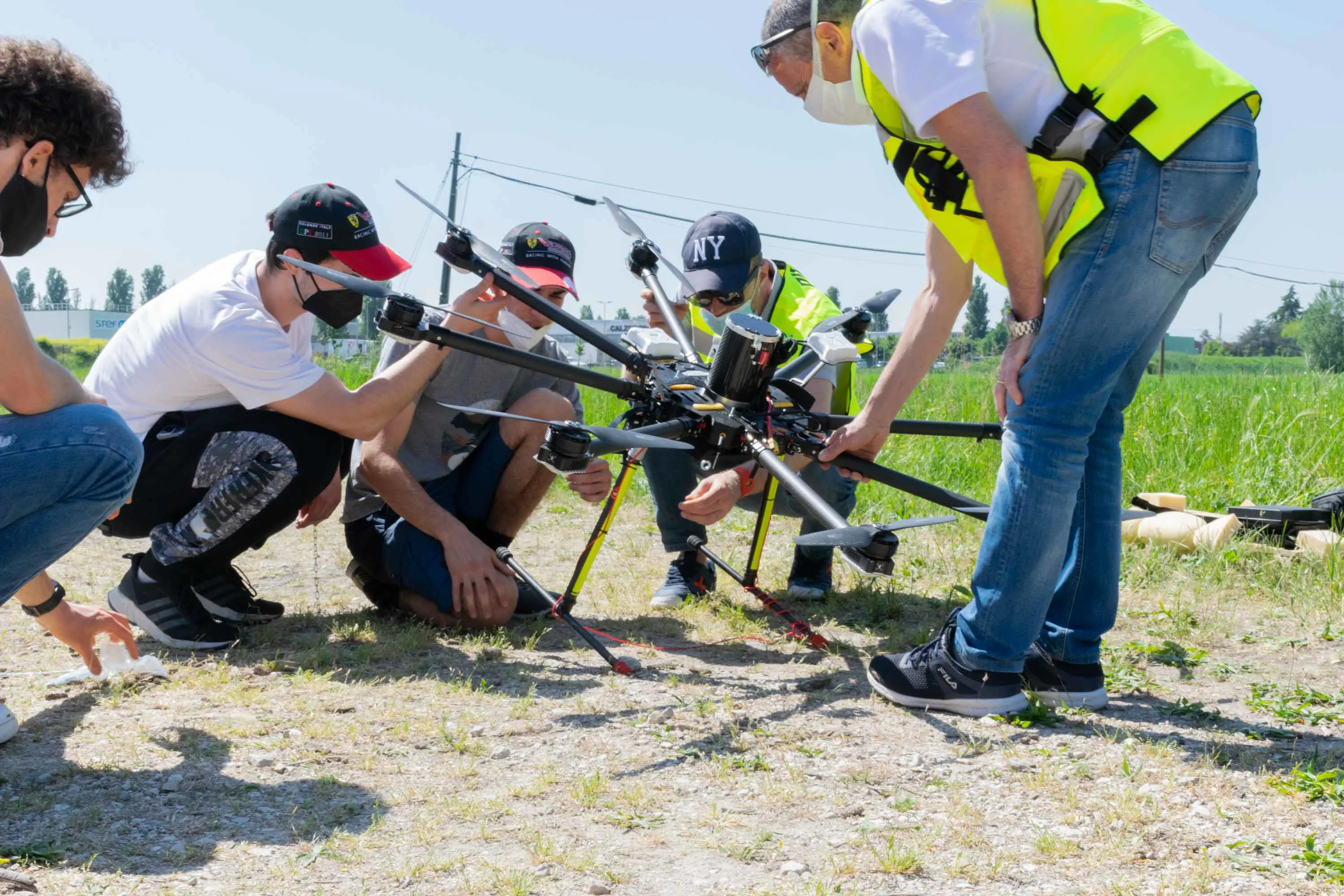 We are seven students from the "Beata Vergine di San Luca" Salesian Institute, located in Bologna (Italy). During our school years we have participated in numerous extracurricular projects and competitions, mainly in the robotics and science fields. At the end of 2020, when we were asked to participate in the national competition "Robotics Olympics", we therefore happily accepted this new challenge. Thanks to prof. Lanzoni, our coordinator for the project, and to prof. Plazzi, as a scientific consultant, we created "Sniffatore".

In May 2021, after the conclusion of the competition, we decided not to abandon the project but to complete its development in order to make it usable to improve the environment.
In this decision we immediately found the support of our Institute which, even if we are no longer students because we are all graduates, welcomed and helped us in the following months. In fact, our school cares about the life of every single student and, from the earliest years, follows him trying to support him in his future ambitions.
The collaboration with the Skyte company, which became our partner, was also fundamental, providing us with all the necessary equipment to refine our invention.