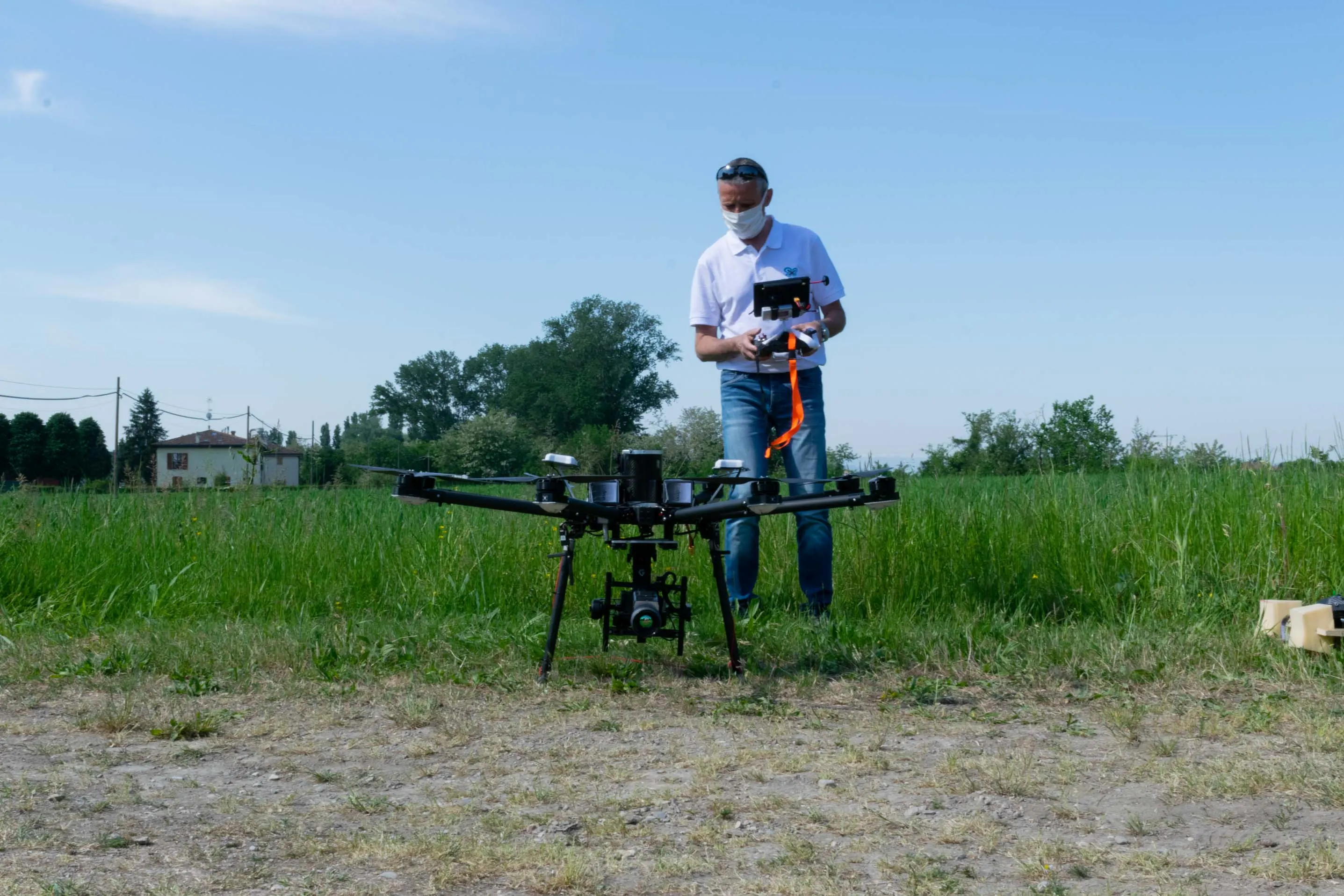 Overflight
The overflight configuration is the first of the three armaments to be used to carry out the analysis of environmental resources and allows to have a first overview of the situation that is about to be analyzed.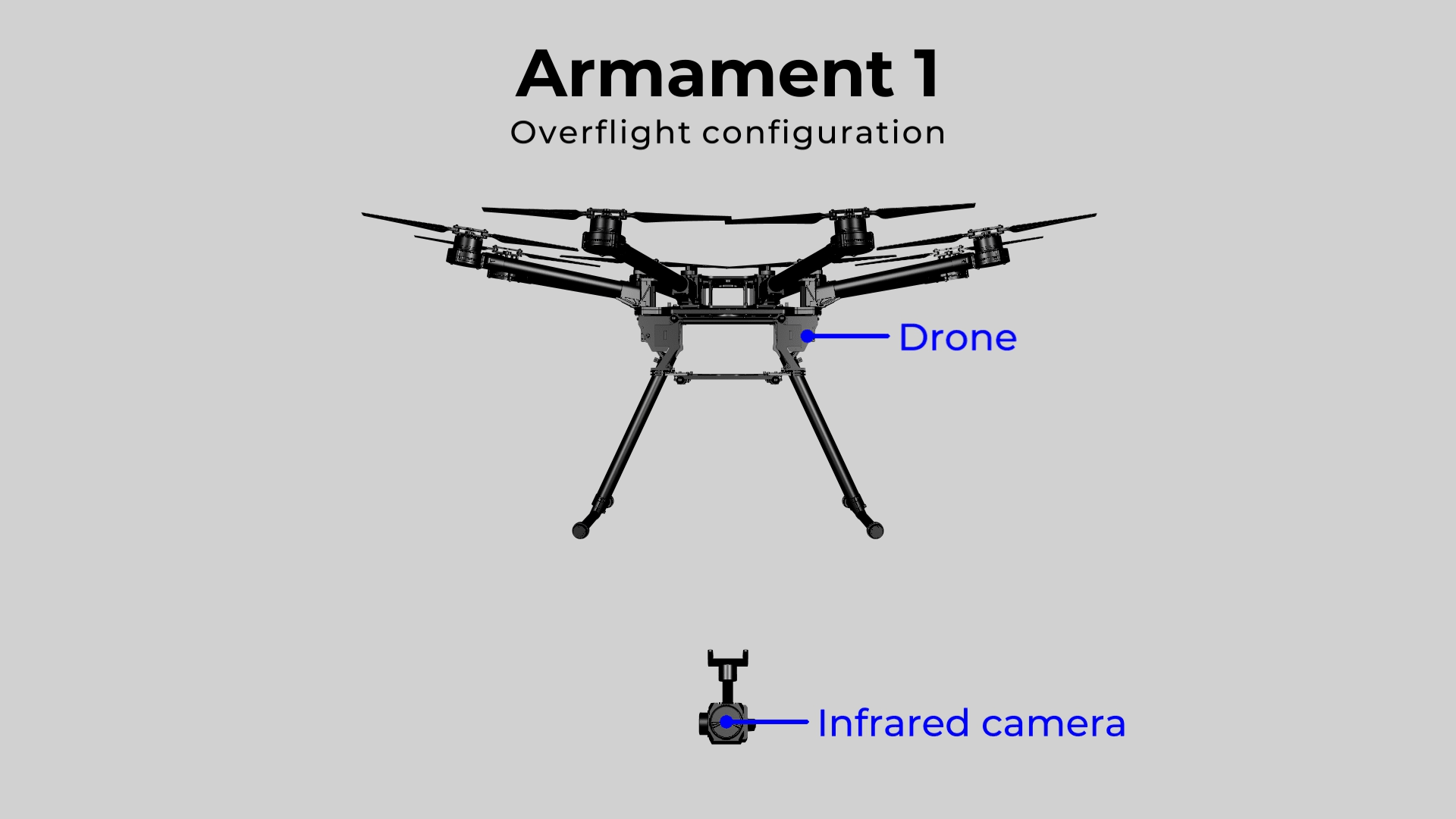 This consists of the drone that is used for all configurations and an infrared camera produced by Flir.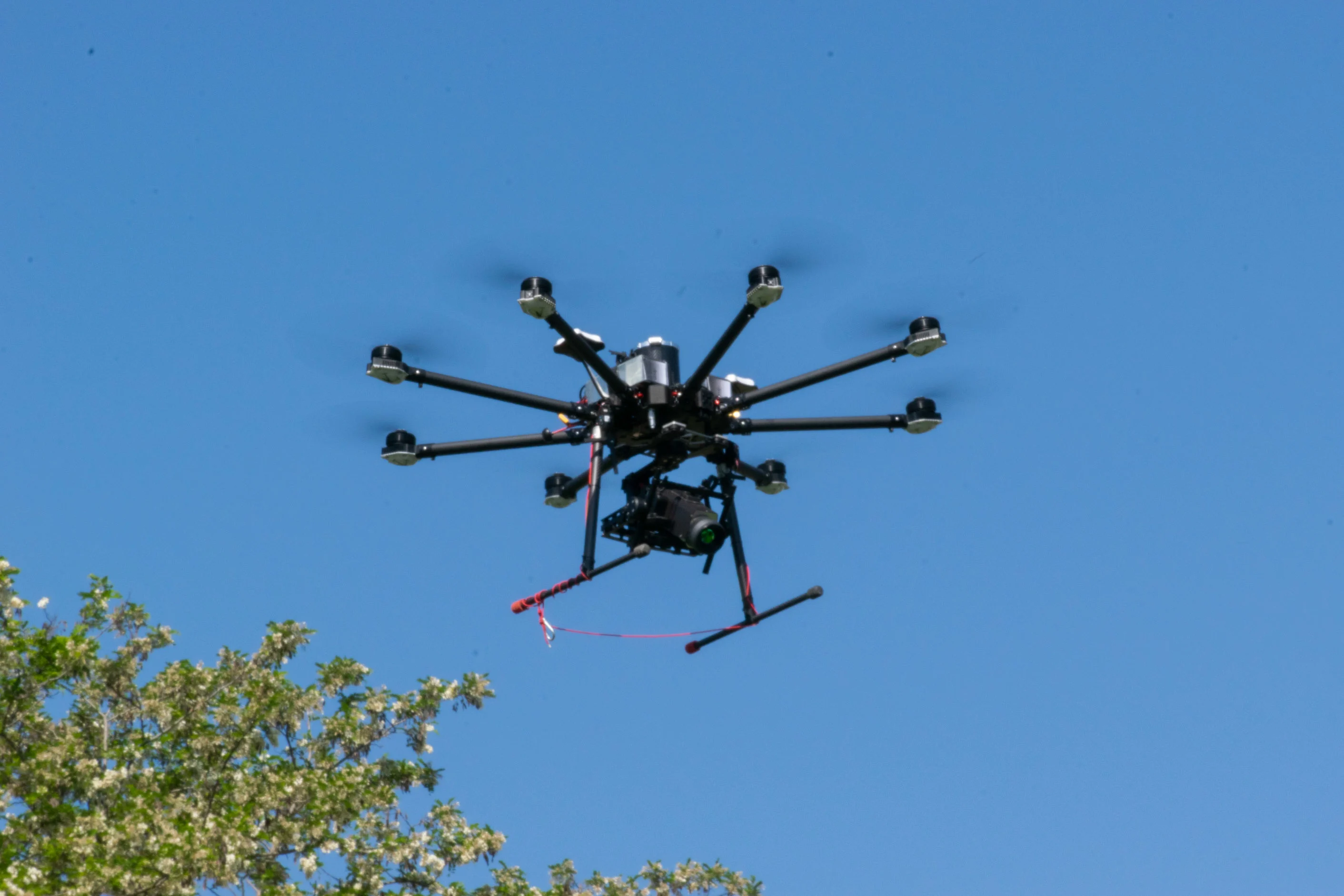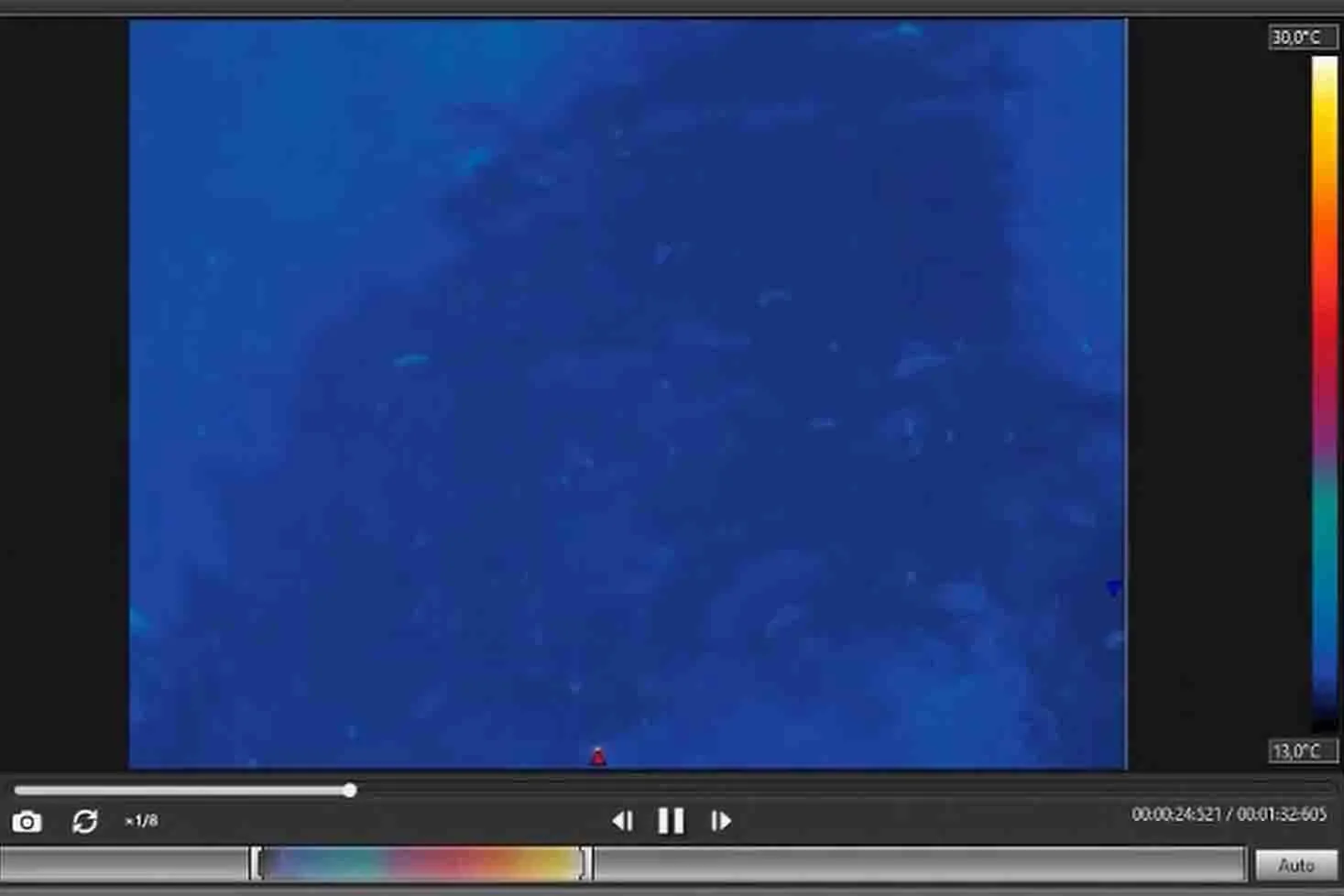 Thanks to the latter it is possible to recognize significant temperature differences in the waters to be analyzed to identify interesting points in which to carry out the analysis. An important temperature variation within a restricted area can in fact be caused by a wrong behavior on the part of people, such as the illegal discharge of substances harmful to the environment.
It is also possible to detect the presence of some gases in the vicinity of water (such as, for example, benzene, butane, ethanol, etc.), to identify further points to be analyzed.